I recently read a paper entitled "Integrative Oncology" 1 published in a peer-reviewed medical journal. To say I was shocked at the misrepresentation presented as "fact" is an understatement.
I am strongly compelled to offer a rebuttal to this article. I can only hope that those who most need the perspective of someone who has worked in clinical practice with cancer patients on a daily basis for almost three decades will benefit from my experience.
Personally, I prefer to use the term "Unified Medicine" over "Integrative Oncology" to more appropriately describe the wholistic ETMS (Eclectic Triphasic Medical System) model I developed and practice, known as 'Mederi Medicine' or 'Mederi Care'.
Mederi Medicine is an approach where all aspects of an individual are addressed for optimal health and well being. This includes the fundamental building blocks of nutrition, herbs, lifestyle, and spiritual and emotional health, with the tools of modern conventional medicine employed when necessary. As a musician, I think of Mederi Medicine as similar to the way that the various parts of an orchestra each play an essential role in creating beautiful music. The ETMS is not a fragmented approach, but is synergistic, meaning that the whole is greater than the sum of its parts. This harmonious approach is something that is sorely lacking in modern conventional medicine".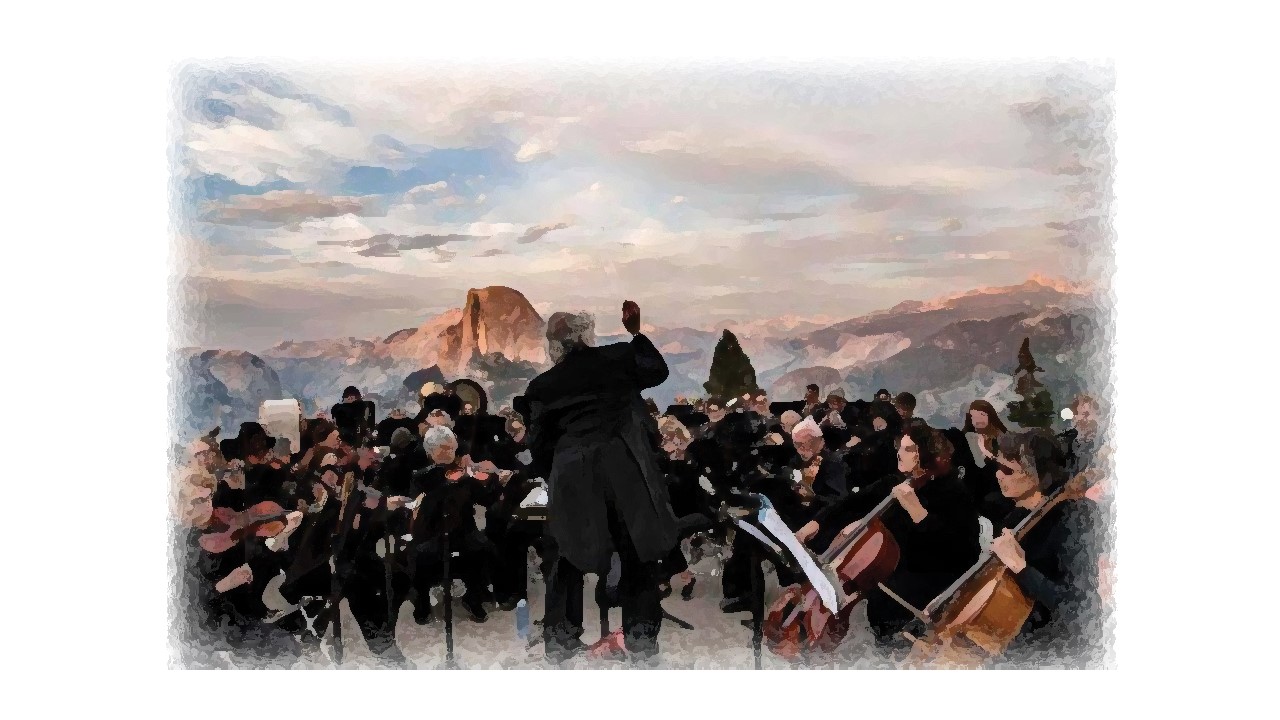 What's Wrong with the "Integrative Oncology" Paper?
Honestly, when I first saw the title "Integrative Oncology" I felt hopeful. I thought perhaps this paper would offer helpful information to those suffering from cancer, or to those who dedicate their lives to working with people with cancer. Instead, I found bias, misrepresentation, and outright twisting of the facts and outcomes of studies. This paper clearly states that it has been peer-reviewed, but given the many errors, I find that difficult to believe.
I find it strange that the subtext delineates "integrative approaches (e.g., lifestyle, meditation, yoga, acupuncture, massage)" but overlooks botanical and nutritional medicines, which are widely used as adjunct therapies in cancer protocols. I have no idea what the underlying agenda is in this paper. Why would scientifically and clinically proven modalities be dismissed or overlooked when they offer the potential for help without harm?
Misrepresentation of the Effects of Antioxidants on Cancer Treatments
Most disturbing is the statement, "Dietary supplements or herbal products may contribute to harm when combined with cancer therapies such as chemotherapy, targeted therapies, radiation, and surgery." 2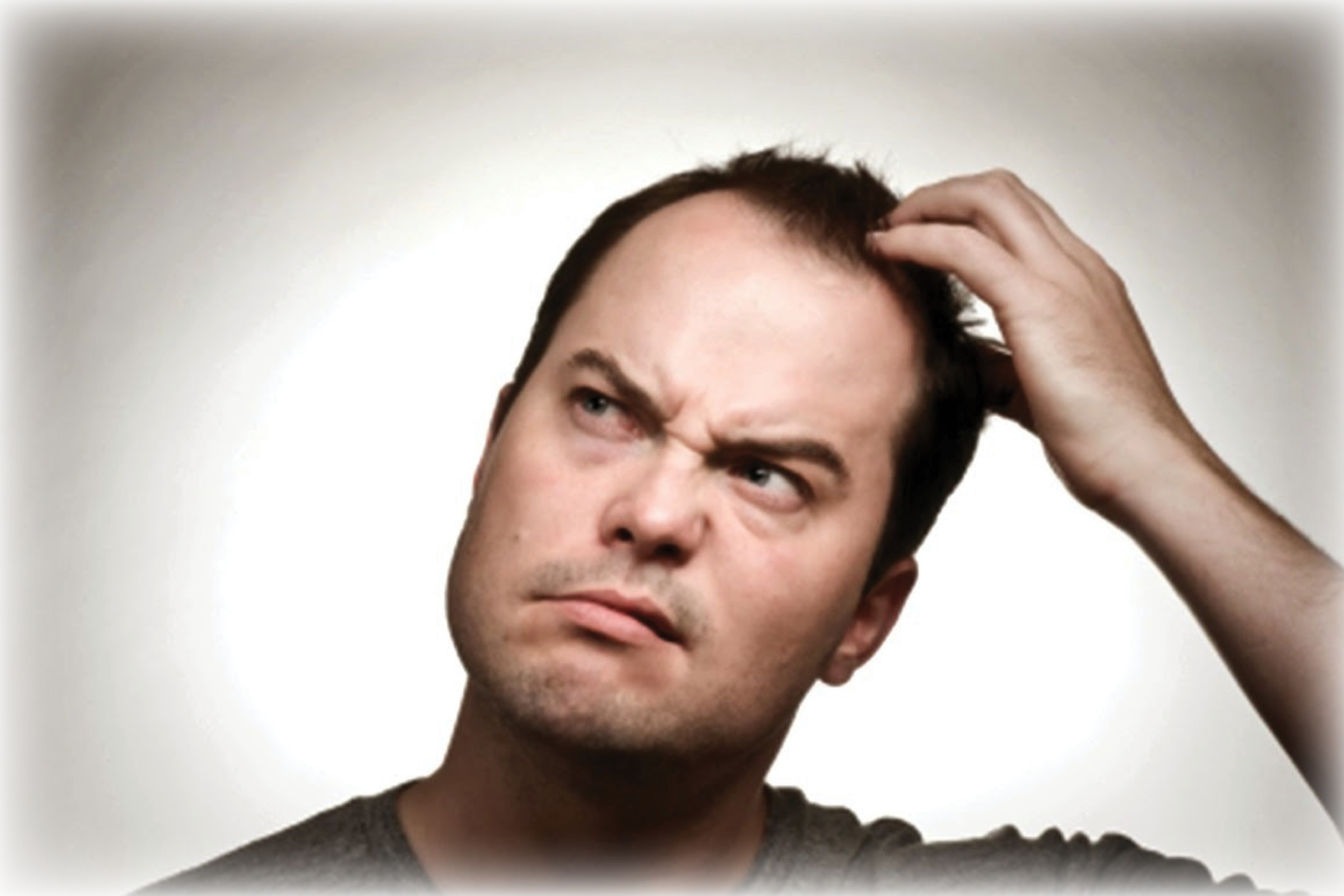 This is a blatant misrepresentation of the study quoted and elicits fear for no reason. In fact, the study states exactly the opposite. "The objective of this study is to systematically review the literature in order to compile results from randomized trials that evaluate concurrent use of antioxidants with chemotherapy. Conclusion: None of the trials reported evidence of significant decreases in efficacy from antioxidant supplementation during chemotherapy. Many of the studies indicated that antioxidant supplementation resulted in either increased survival times, increased tumor responses, or both, as well as fewer toxicities than controls."
Also stated is that "Herbal products and high-dose antioxidants may interfere with the efficacy of treatments such as radiation and chemotherapy."3
This refers to a 1998 study of phone calls to poison control centers reporting potential adverse effects. There is no detailed information in the report and it is speculative at best. Much more compelling is a vitamin study from 2004, which found that vitamin E decreased the incidence of symptomatic oral radiation induced mucositis in patients with cancer of the oropharynx and oral cavity by 36%. 4
A more recent paper on vitamin E (γ-tocotrienol) concludes "Based on encouraging results of radioprotective efficacy, laboratory testing of γ-tocotrienol has moved from a small rodent model to a large nonhuman primate model for preclinical evaluation."5
A recent meta-analysis evaluating the efficacy of vitamins used for prevention or treatment of oral mucositis for chemotherapy, concurrent chemo radiotherapy, radiotherapy and Haematopoietic Stem Cell Transplantation (HSCT) found that topical medication of vitamin E in all three cancer treatment modalities showed significant reduction in oral mucositis.6
Yet another questionable conclusion: "Supplementation with high doses of alpha-tocopherol and beta-carotene during radiation therapy could reduce the severity of treatment adverse effects. However, this trial suggests that use of high doses of antioxidants as adjuvant therapy might compromise radiation treatment efficacy." 7 This last part was based on a non-significant increase of local reoccurrence, yet the reduction in side effects was statistically significant.
A study entitled "Should supplemental antioxidant administration be avoided during chemotherapy and radiation therapy?" leads to the misleading conclusion that nutrients in conjunction with chemotherapy and radiation have demonstrated only negative interactions and outcomes. But a recent review of antioxidants and other supplemental nutrients given concurrently with chemotherapy and/or radiation therapy found that these nutrients 1) do not interfere with chemotherapy and/or radiation therapy, 2) enhance the cytotoxic effects of chemotherapy and radiation therapy, 3) protect normal tissues, and 4) increase patient survival. 9,10 In conclusion, the authors recommend "Antioxidant and other nutrient food supplements are safe and can help to enhance cancer patient care". 10
Recent Research on Herb-Drug Interactions
I find it disturbing that a comprehensive 2016 study on herb-drug interactions published in the Journal of Alternative and Complementary Medicine was completely ignored.11 Researchers analyzed current herb-drug interactions (HDI) worldwide and reviewed studies on HDI-induced pharmacodynamic (PD) interactions, focusing on warfarin, ginkgo leaves, and St. John's wort. An evaluation of 17 studies revealed a generally positive view of PD effects involving synergism or reduced toxicity.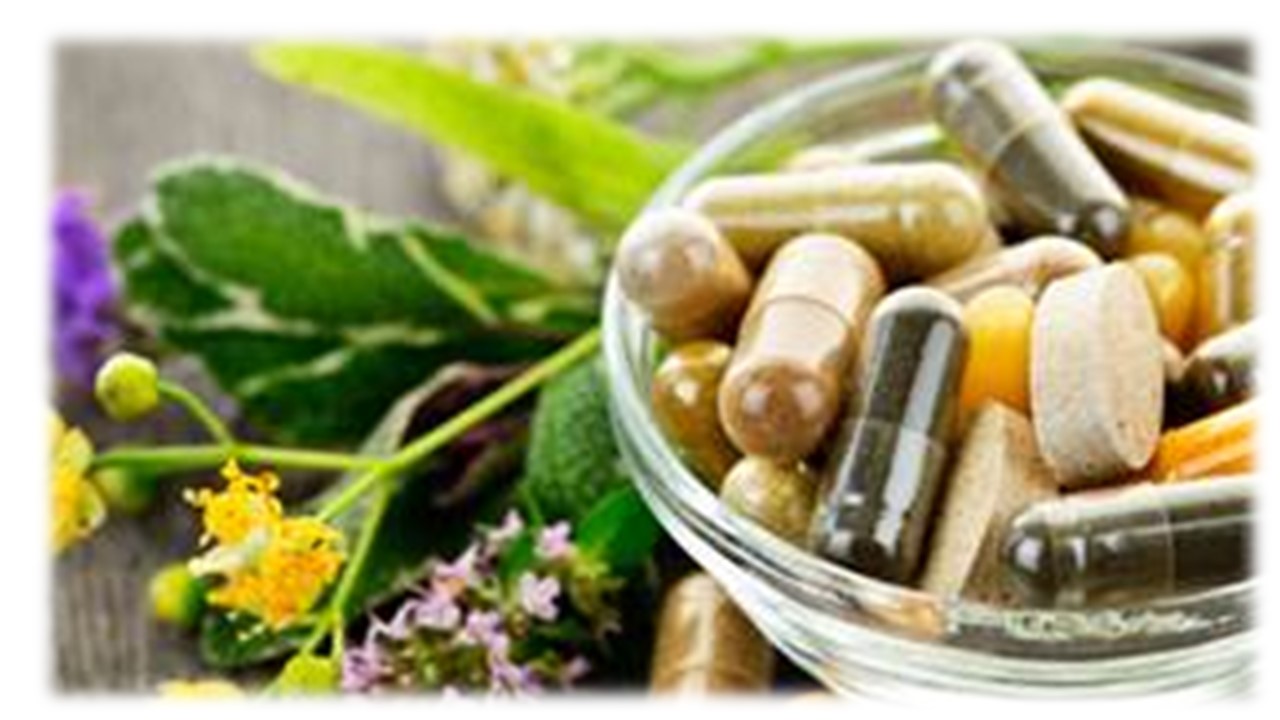 (including chemotherapy, radiation therapy, surgery, targeted therapy, and immunotherapy) can significantly:
Increase overall response
Increase progression free response (reducing drug resistance)
Mitigate side effects and adverse effects
Reduce toxicity
Improve quality of life
Increase survival rates
Some herbal medicines (e.g. astragalus, reishi, coriolis, ginseng, scutellaria, and the Chinese formula PHY906 discussed below) that are commonly used for treating cancer and reducing the toxicity induced by chemotherapy, radiation, or targeted therapy have a significant effect on reducing cancer-related side effects. These include fatigue and pain; peripheral neuropathy; gastrointestinal issues including diarrhea, nausea, and vomiting; bone marrow suppression; anthracycline-induced cardiotoxicity; radiation-induced pneumonitis; and relieving EGFR-TKIs related acneiform eruptions. These Chinese herbal medicines have been shown to possess great advantages in terms of suppressing tumor progression, increasing the sensitivity of chemo-, radio-, or targeted-therapeutics, improving an organism's immune system function, and lessening the damage caused by these therapies.12
PHY 906: A Chinese Herbal Formula Proven to Mitigate Side Effects of Cancer Treatment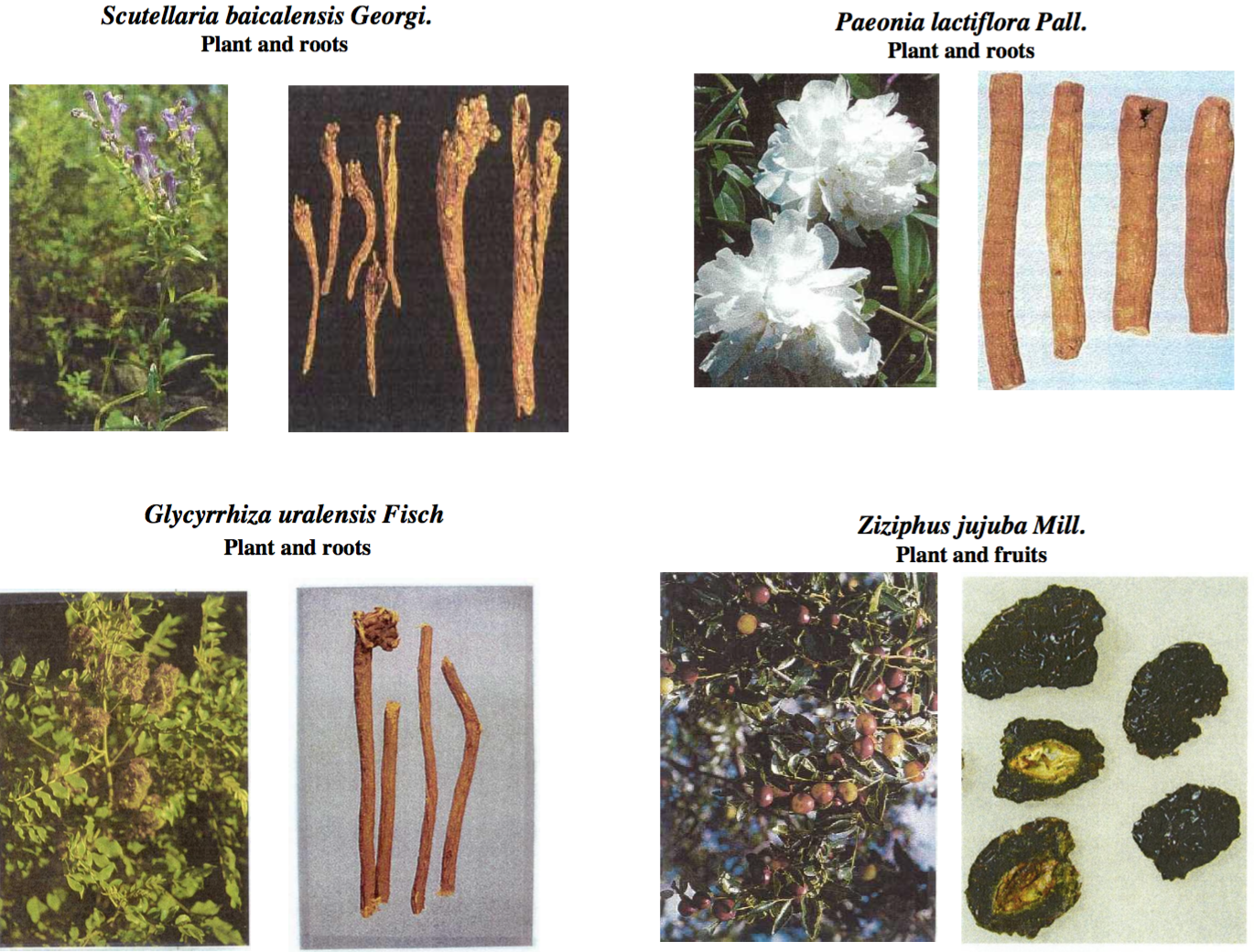 Approximately twenty years ago, the combination of irinotecan, fluorouracil (5-FU), and leucovorin (IFL) was developed as a frontline treatment regimen for cancer. Side effects included a 25% to 30% incidence of gastrointestinal toxicity in the form of diarrhea, nausea, vomiting, and abdominal cramps. Two large phase III clinical studies sponsored by the National Cancer Institute showed an increased early death rate in patients treated with the IFL regimen, which was largely secondary to the treatment-related gastrointestinal toxicities.
With this in mind, Professor Yung-Chi Cheng, PhD and his research team at Yale University reviewed the Chinese literature for possible solutions. They identified a classic formula widely used in Asia to treat gastrointestinal disorders (including nausea and vomiting, abdominal cramps, and diarrhea) and for the purposes of their research, named it PHY906.
PHY906 is a concentrated herbal powder containing a spray-dried aqueous extract derived from four principal herbs: Glycyrrhiza uralensis, Paeonia lactiflora, Scutellaria baicalensis, and Ziziphus jujuba. To date, up to 65 individual phytochemicals have been identified in these four herbs.
There has been extensive historical experience regarding the safety of PHY906 at up to 4 to 6 grams daily. In China and other Asian countries, this herbal medicine is referred to as Huang Qin Tang. It has primarily been used to successfully treat short-term diarrhea without serious side effects, other than reversible constipation. Preclinical in vivo studies documented the ability of PHY906 to reduce the toxicity associated with irinotecan treatment while increasing irinotecan's antitumor effects. Additional preclinical laboratory studies have shown that PHY906 reduces the infiltration of neutrophils/macrophages, reduces tumor necrosis factor alpha expression, and decreases proinflammatory cytokine levels in circulating plasma. 13-15
In a phase I clinical trial, PHY906 was combined with irinotecan monotherapy in the second-line treatment of patients with metastatic colorectal cancer. This study is noteworthy in that it used an entirely new batch of PHY906 prepared and formulated under CGMP guidelines and tested to confirm quality control and batch consistency as compared with the original batch prepared 10 years earlier. This study used a traditional 3+3 design and identified irinotecan at 215 mg/m2 and PHY906 at 3.6 g/day to be the recommended phase II doses.16
Earlier in vivo animal experiments revealed a reduced expression of inflammatory markers in the intestine and plasma of mice treated with PHY906 and irinotecan compared with irinotecan alone.17
Based on this second phase I study, a randomized, double-blind, placebo-controlled phase II study was designed to investigate the effect of PHY906 on the toxicity and clinical efficacy of single-agent irinotecan. Patients who progressed on frontline oxaliplatin-based chemotherapy were randomized to receive irinotecan in combination with either PHY906 or placebo. The primary endpoints of this phase II study were to determine the effect of PHY906 on the safety profile and clinical efficacy of irinotecan monotherapy, and the associated treatment-related quality of life.
In addition to these standard clinical endpoints, an extensive series of translational studies were incorporated into this study. These included profiling of immunocytokines, chemokines, and growth factors; metabolomic profiling; and assessment of tumor mutational load as determined by the presence of mutations of KRAS, BRAF, and/or PI3K/Akt.
I find it interesting that up to 33 chemicals and/or metabolites of PHY906 were identified in patient blood samples with high reproducibility using only 100 mL of plasma.18 Of note, not all chemicals found in the PHY906 herbal formulation are present in the peripheral circulation, and new PHY906 metabolites have been identified in the peripheral blood of patients. Many herbal and food compounds undergo biotransformation through gut fermentation and become new compounds. Furthermore, blood levels of active compounds, such as curcumin in curcumin products, has no bearing on absorbability of active compounds or medicinal activity, and therefore does not translate to clinical efficiency or significance.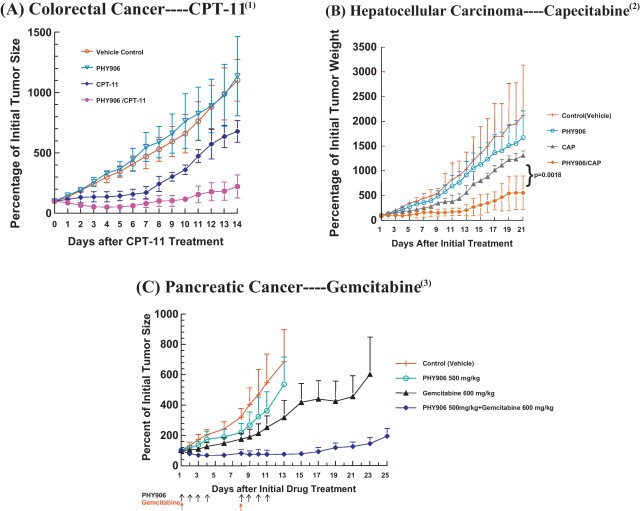 PHY 906 reduces CPT-11-induced toxicities, and also potentiates anti-tumor activity
PHY 906 decreased the toxicity of abdominal irradiation without protecting tumors and thereby increased the therapeutic ratio.21
PHY906 was also recently found to enhance the anti-tumor activity of Sorafenib (Sutent) by changing the tumor microenvironment. PHY906 potentiated Sorafenib action by enhancing infiltration of immune cancer fighting macrophages into the tumors.22

From two decades of ongoing research, it is clear that PHY906 has been shown in animal and human studies to reduce toxicity from systemic chemotherapy, enhance quality of life, and improve overall response and progression-free survival.
This is just one example—albeit a powerful one—that herbal medicine from Mother Earth used with wisdom offers a way to improve life for those inflicted with cancer and other devastating diseases. In my humble opinion, we must not turn our backs on the tradition and promise of healing herbs, but instead should continue to explore with open minds (and of course, good research) the gifts of God's pharmacy.
References:
Lopez et al., Med Clin N Am 101 (2017) 977–985, http://dx.doi.org/10.1016/j.mcna.2017.04.011
"Block KI, Koch AC, Mead MN, et al. Impact of antioxidant supplementation on chemotherapeutic efficacy: a systematic review of the evidence from randomized controlled trials. Cancer Treat Rev 2007;33:407–18."
Palmer ME, Haller C, McKinney PE, et al. Adverse events associated with dietary supplements: an observational study. Lancet 2003;361:101–6.
Ferreira PR, Fleck JF, Diehl A, Barletta D, Braga-Filho A, Barletta A, Ilha L. Protective effect of alpha-tocopherol in head and neck cancer radiation-induced mucositis: a double-blind randomized trial, Head Neck. 2004 Apr;26(4):31321.
Bairati I, Meyer F, Ge´ linas M, et al. Randomized trial of antioxidant vitamins to prevent acute adverse effects of radiation therapy in head and neck cancer patients. J Clin Oncol 2005;23:5805–13.
Singh VK, Beattie LA, Seed TM. Vitamin E: tocopherols and tocotrienols as potential radiation countermeasures. J Radiat Res. 2013 Nov 1; 54(6):973-88. Epub 2013 May 8.
Chaitanya NC, Muthukrishnan A, Babu DBG, Kumari CS, Lakshmi MA, Palat G, Alam KS. Role of Vitamin Eand Vitamin A in Oral Mucositis Induced by Cancer Chemo/Radiotherapy- A Meta-analysis. J Clin Diagn Res. 2017 May;11(5):ZE06-ZE09. doi: 10.7860/JCDR/2017/26845.9905. Epub 2017 May 1. Review.
Lawenda BD, Kelly KM, Ladas EJ, et al. Should supplemental antioxidant administration be avoided during chemotherapy and radiation therapy? J Natl Cancer Inst 2008;100:773–83.
Simone CB 2nd , Simone NL , Simone V , Simone CB . Antioxidants and other nutrients do not interfere with chemotherapy or radiation therapy and can increase kill and increase survival, part 1 . Altern Ther Health Med . 2007 ; 13 ( 1 ): 22 – 28 . 86. Simone CB 2nd ,
Simone NL , Simone V , Simone CB . Antioxidants and other nutrients do not interfere with chemotherapy or radiation therapy and can increase kill and increase survival, part 2. Altern Ther Health Med . 2007 ; 13 ( 2 ): 40 – 46 .
CHOI et. al "A Comprehensive Review of Recent Studies on Herb-Drug Interaction: A Focus on Pharmacodynamic Interaction, from THE JOURNAL OF ALTERNATIVE AND COMPLEMENTARY MEDICINE Volume 22, Number 4, 2016, pp. 262–279.
Wang Z, Qi F, Cui Y, Zhao L, Sun X, Tang W, Cai P. An update on Chinese herbal medicines as adjuvant treatment of anticancer therapeutics. Biosci Trends. 2018;12(3):220-239. doi: 10.5582/bst.2018.01144. Review.
Lam W, Bussom S, Guan F, et al. The four-herb Chinese medicine PHY906 reduces chemotherapy-induced gastrointestinal toxicity. Sci Transl Med. 2010;2:45-59.
Wang E, Bussom S, Chen J, et al. Interaction of a traditional Chinese medicine (PHY906) and CPT-11 on the inflammatory process in the tumor microenvironment. BMC Med Genomics. 2011;4:38.Liu SH, Cheng YC. Old formula, new Rx: the journey of PHY906 as cancer adjuvant therapy. J Ethnopharmacol. 2012;140:614-23.
Chu, Edward, MD., Wedding Rigorous Scientific Methodology and Ancient Herbal Wisdom to Benefit Cancer Patients: The Development of PHY906, Cancer Network, Vol. 32, Is.2, Feb 15, 2018, http://www.cancernetwork.com/oncology-journal/wedding-rigorous-scientific-methodology-and-ancient-herbal-wisdom-benefit-cancer-patients/page/0/1.
Liu SH, Cheng YC, Old formula, new Rx: the journey of PHY906 as cancer adjuvant therapy, J Ethnopharmacol. 2012 Apr 10; 140(3):614-23. Epub 2012 Feb 3.
Lam W, Bussom S, Guan F, et al. The four-herb Chinese medicine PHY906 reduces chemotherapy-induced gastrointestinal toxicity. Sci Transl Med. 2010;2:45-59.
Zhang W, Saif MW, Dutschman GE, et al. Identification of chemicals and their metabolites from PHY906, a Chinese medicine formulation, in the plasma of a patient treated with irinotecan and PHY906 using liquid chromatography/tandem mass spectrometry (LC/MS/MS). J Chromatogr A. 2010;1217:5785-93.
Qi F, Li A, Inagaki Y, Gao J, Li J, Kokudo N, Li XK, Tang W. Chinese herbal medicines as adjuvant treatment during chemo- or radio-therapy for cancer. Biosci Trends. 2010 Dec; 4(6):297-307.
Liu SH, Cheng YC. Old formula, new Rx: the journey of PHY906 as cancer adjuvant therapy, J Ethnopharmacol. 2012 Apr 10;140(3):614-23.
Sara Rockwell, Tina A. Grove, Yanfeng Liu, Yung-Chi Cheng, Susan A Higgins, Carmen J Booth, Preclinical Studies of the Chinese Herbal Medicine formulation PHY906 as a Potential Adjunct to Radiation Therapy, Int J Radiat Biol. 2013, Jan;89(1):16-25.
Lam, Wing, Jiang, Zaoli et. al., PHY906(KD018), an adjuvant based on a 1800-year-old Chinese medicine, enhanced the anti-tumor activity of Sorafenib by changing the tumor microenvironment, Scientific Reportsvolume5, Article number: 9384 (2015)