Sometimes referred to as the "love hormone," oxytocin is a powerful natural biochemical with physical and psychological effects. Acting as both a hormone (affecting the endocrine system) and a neurotransmitter (affecting the nervous system), oxytocin is well known for enhancing sexual behavior, reproduction, childbirth, breastfeeding, and maternal bonding. Perhaps less well known is the role that oxytocin plays in generating compassion, empathy, trust, relationship building, and social bonding.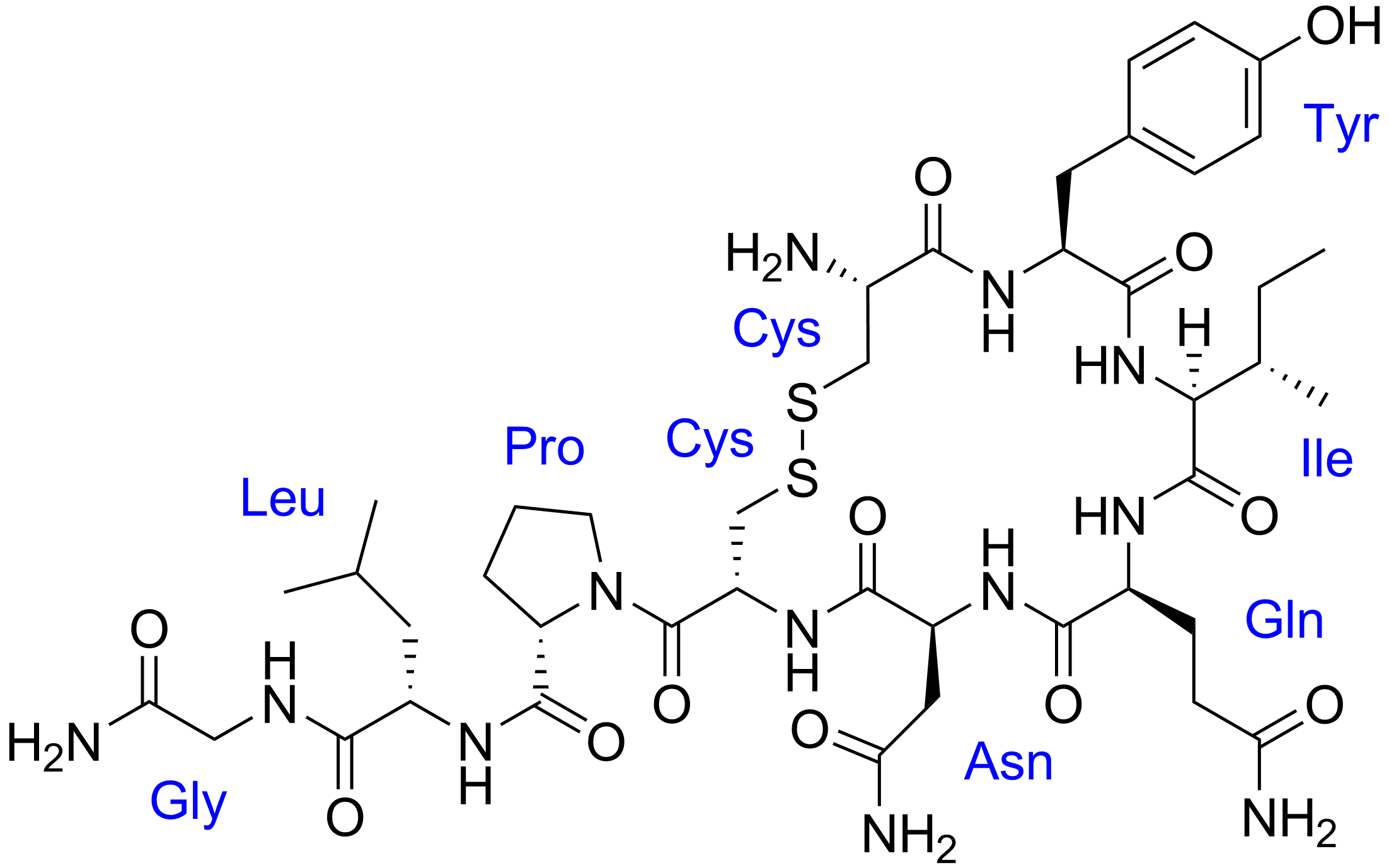 The Whole-Body Effects of Oxytocin
Produced by large neuroendocrine cells in the hypothalamus, oxytocin is transported to and secreted by the pituitary gland, where it is released into the bloodstream and carried throughout the body and brain.1 When oxytocin enters the bloodstream, it affects the uterus and lactation, but when it is released into the brain, it affects emotional, cognitive, and social behavior, and enhances relaxation and psychological stability.
By helping the body adapt to highly emotional situations, oxytocin reduces stress and helps us respond appropriately to our social environment. Research shows that oxytocin benefits a variety of conditions, including anxiety, depression, and irritable bowel syndrome.
Oxytocin also regulates nonhomeostatic, reward-related energy intake, hypothalamic-pituitary-adrenal axis activity, and the glucoregulatory response to food intake in humans. For these reasons, oxytocin may be helpful in the treatment of metabolic disorders, as well as helping to manage food cravings and weight.2-5
Although drugs are frequently prescribed for stress-related disorders, a significant problem is that although psychotropic drugs may reduce unwanted symptoms, they also smother the fire of creativity and passion. It's worth noting that the effects of oxytocin, like other signaling chemicals in the brain, are more dependent on changes than on absolute levels. In other words, there's no point in attempting to artificially raise oxytocin to a certain level. A more effective approach is to focus on ways of naturally regulating oxytocin.
A Natural Approach to Restoring Healthy Brain Chemistry
Instead of sacrificing essential components of our unique individual selves in the quest for emotional well being, I propose an approach that gently rebalances brain chemistry and facilitates optimal, stable emotional functioning. Relaxation and spiritual practices can play a pivotal role in restoring the balance in brain chemistry, optimizing strengths, minimizing dysfunctions and creating a favorable neurological environment for oxytocin.
Botanical medicine, together with nutrition, diet, and life-style optimization, offers a gentle, harmonizing therapeutic approach that encourages a healthy range of dynamic stability through restoring the nervous and endocrine systems.
To increase your oxytocin levels and improve your health and life, try one of more of the following suggestions:
Break bread with others
"Why spend money on what is not bread and your labor on what will not satisfy" Isaiah 55:2
Research shows that the more often people eat with others, the more likely they are to feel happy and satisfied with their lives.6
Partaking in a leisurely meal with your partner, family or close friends while enjoying good food and conversation raises oxytocin (a bit of humor increases feel-good hormones even more). Sharing a meal with close friends bonds us and gives us a sense of belonging.
I get a great deal of pleasure from sharing a meal with loved ones. Undoubtedly this is reflective of my Italian heritage, but I believe it's a tradition that all of us benefit from. Try turning off your cell phone during meals—your experience will be richer when you disengage from technology and engage with your companions.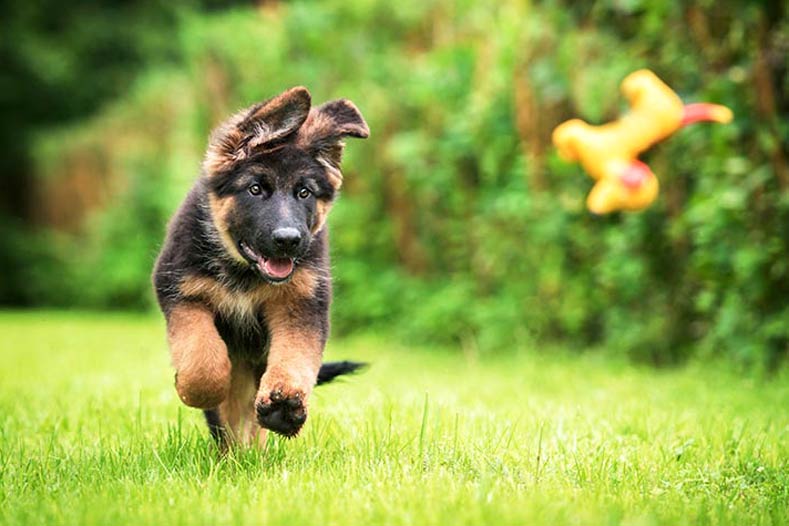 Make an animal companion a part of your life
Research shows that the simple act of petting a dog raises oxytocin levels. Every time you gaze affectionately into your dog's eyes, levels of trust and attachment increase. Both the one doing the petting and the pet derive benefit from the interaction. So delight in your mutual admiration society—it's good for you, and good for your pet.7
Enjoy a small piece of dark chocolate every day
Pure high-quality dark chocolate contains a host of compounds including anandamide, the psychoactive feel-good chemical, and tryptophan, a key component of the neurotransmitter serotonin, which promotes a sense of relaxation and wellbeing. Chocolate also contains phenyl ethyl amine, the "love chemical" that releases dopamine in the pleasure parts of the brain, inducing excitement, attraction, and euphoria and peaking during orgasm.
Chocolate has a reputation as "nature's Viagra" because it contains arginine, the amino acid that enhances nitric oxide, which aids arousal and sensation in women and men. Arginine converts into nitric oxide in the body, enhancing blood flow and relaxing smooth muscle in the genitalia.8
Make beautiful music a part of your life
From the beginning of human evolution, music has played an important role in physical, psychological, and spiritual wellbeing. Whether we're playing an instrument, singing, or simply listening, music is a powerful tool for modulating mood through triggering ancient evolutionary systems in the body.
Music induces several reactions beyond conscious control. People often report a feeling of deep connectedness during music experiences, either as a listener or a musician singing or playing an instrument. Musicians regularly describe "feeling lost in the music" "finding the groove" or "a euphoric out-of-body sense" during improvisatory musical experiences, and audience members frequently share in these feelings when they are immersed in the performance.9,10
Jazz musicians often experience feelings associated with deep inner and outer connection, such as intense oneness with the music and the merging of individual musicians to form a single cohesive entity when performing, particularly when improvising and exploring new sounds. At the purest and deepest level I view this as the bridging of heaven and earth.11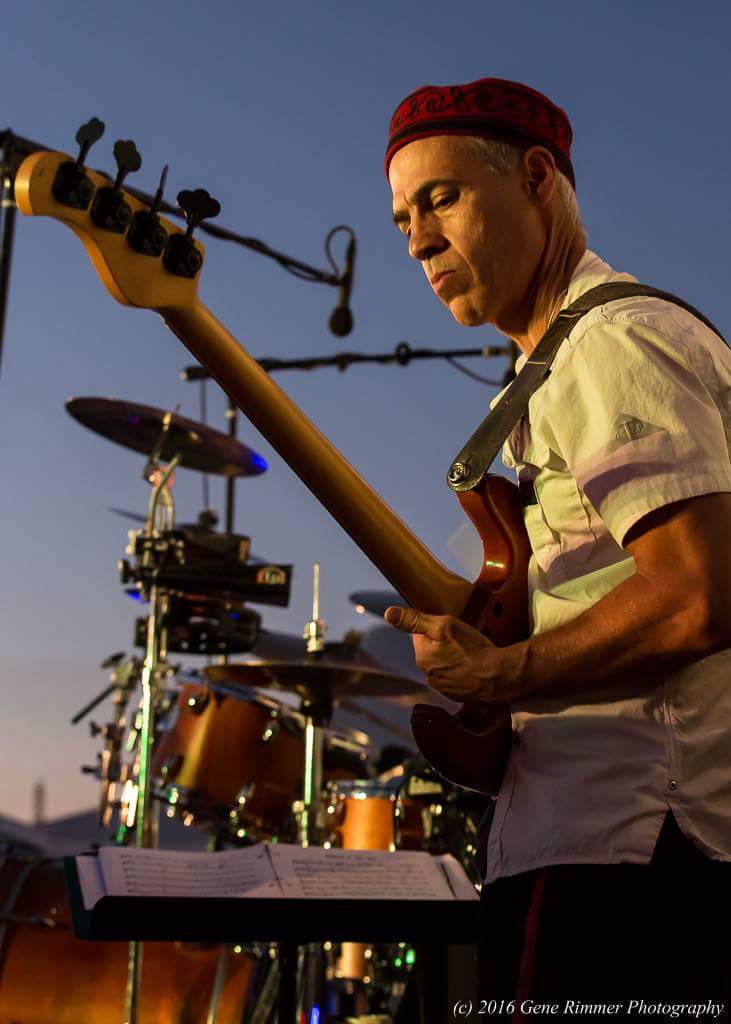 Make eye contact
Use your eyes as well as your ears when you are engaged in conversation with someone. Instead of being glued to an electronic device, give the person your complete attention. Watch their face and listen to what he or she is telling you.
In a 2016 study researchers observed that, "direct gaze has the power to enhance the experience that the information present in the situation is strongly related to one's own person." Apparently, feeling "looked at" affects perception, memory, and decision-making. This can serve to enhance memory and make us behave more altruistically by heightening the awareness of social evaluation by others.12
Other studies indicate that eye contact can be used for therapeutic purposes, and may be especially helpful for those suffering from Alzheimer's disease. Researchers note that Alzheimer's "is characterized not only by memory impairments, but also by psycho-behavioral anomalies that necessarily appear at some point of the disease and impoverish the patient's relations with others." They propose that eye contact may be stimulated to improve the quality of social exchange.13
It's interesting to note that research has shown that most people are comfortable with approximately 3.2 seconds eye contact from a stranger—but more if that stranger seems trustworthy, and even more if that stranger later becomes a friend.14, 15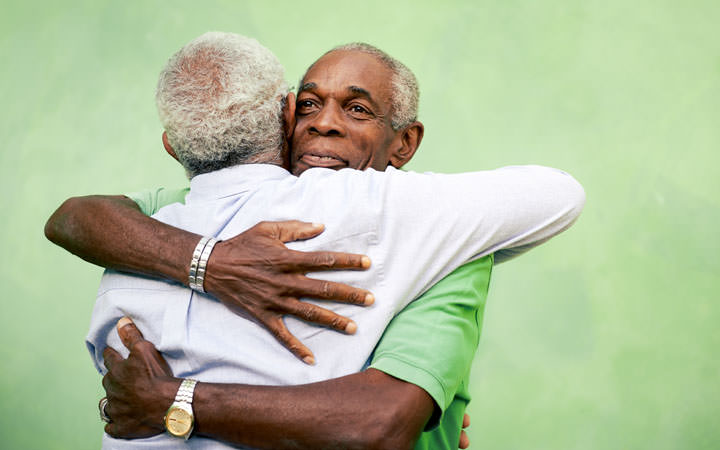 Give a hug
Studies show that hugging and other forms of friendly, affectionate touch not only raise oxytocin, but also reduce cardiovascular stress and improve immune function. Many cultures expect a friendly hug and a kiss on each cheek upon greeting and leaving. This is my favored way of greeting (again, rooted in in my Italian heritage). Try telling people that you prefer to hug rather than shake hands—see what happens when you give others the gift of oxytocin. It will benefit you, as well.
Research shows that when people who live together have warm physical interactions, blood pressure is lower when asked to do a stressful task.16 Another study shows that feeling supported by your partner generally keeps oxytocin levels—the "bonding" hormone that makes us feel less depressed and anxious—higher, better equipping us for life outside the home.17And in yet another study, researchers found that frequent hugs between spouses/partners are associated with lower blood pressure and higher oxytocin levels in premenopausal women.18
Sometimes people are afraid to hug because of germs, but in a 2015 study involving 400 healthy adults, researchers from Carnegie Mellon University examined the effects of perceived social support from hugging on susceptibility to the common cold after being exposed to the virus. People who perceived greater social support were less likely to come down with a cold, and the researchers calculated that the stress-buffering effects of hugging explained one-third of that beneficial effect. Even among those who got a cold, those who felt greater social support and received more frequent hugs had less severe symptoms.19,20
Express love and do something for someone
The need for love is primary and universal. Pope Francis said we live in search of "Beauty, Truth and Love," and the Dalai Lama says "If you want others to be happy, practice compassion. If you want to be happy, practice compassion."
There are many different forms of love, including romantic love, friendship, empathy, and agape (unconditional love). Oxytocin is the love molecule, and it is part of our evolved biology to love each other, animals, and nature. Simply put, we all need to give love, receive love and feel a sense of belonging to be happy as human beings. On a daily basis, tell those around you that you love them. One way I put this into practice is to close a conversation or an email with "blessings and love to you."
A fascinating new study from Duke University reports a correlation between receiving an intranasal dose of oxytocin and feeling a sense of connection to some type of Higher Power. The study demonstrated that intranasal oxytocin increased self-reported spirituality on two separate measures, and this effect persisted one week later. It also boosted participants' experience of specific positive emotions during meditation. Furthermore, the effect of oxytocin on spirituality was moderated by oxytocin-related genotypes. These results provide the first experimental evidence that spirituality appears to be supported by oxytocin.21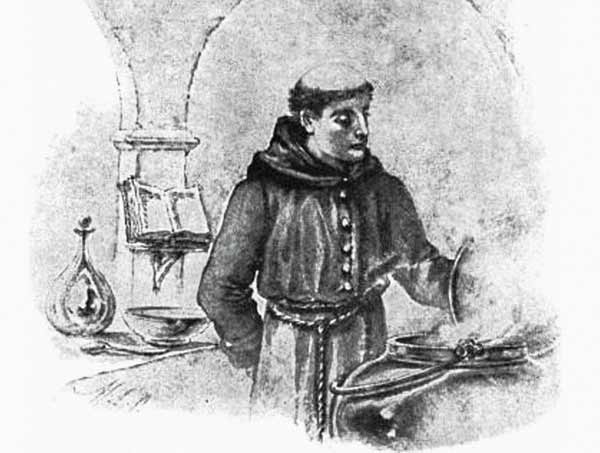 In my theological studies, I came across a book called The Practice of the Presence of God, the collected teachings, letters, and conversations of Brother Lawrence was assigned to the monastery kitchen where, amidst the tedious chores of cooking and cleaning, he developed his rule of spirituality and work. In his Maxims, Lawrence writes, "Men invent means and methods of coming at God's love, they learn rules and set up devices to remind them of that love, and it seems like a world of trouble to bring oneself into the consciousness of God's presence. Yet it might be so simple. Is it not quicker and easier just to do our common business wholly for the love of God?"
For Brother Lawrence, "common business," no matter how mundane or routine, was the medium of God's love. The issue was not the sacredness or worldly status of the task but the motivation behind it. "Nor is it needful that we should have great things to do…We can do little things for God; I knead and bake the bread, for love of the Lord, and that done, if there is nothing else to call me, I prostrate myself in worship before the Lord, who has given me grace to work; afterwards I rise happier than a king. It is enough for me to pick up but a straw from the ground for the love of God."
The purest experience of God and heaven is unconditional love. For me it is this that unites the heart and mind, and propels my inner energy to learn and strive to become better and better in every way. I practice loving awareness of God, followed by responsive action. This transcends the discursive knowledge achieved through the intellect, which is too often ego driven.
I find inspiration in God, in nature, and in philosophers who appear in the most unlikely places. For example, I find great inspiration in John Wooden, the famous basketball coach who led his team to 10 NCAA championships. Here are two John Wooden quotes to ponder:
"Things turn out best for the people who make the best of the way things turn out."
"You can't live a perfect day without doing something for someone who will never be able to repay you."
When I lived in the Franciscan Monastery my Spiritual Director and close friend, Father Philip O'Shea, always said that the way you help yourself with your problems is to help others, and more often than not your issues will go away.
The challenge of the spiritual life is to realize what God wants us to be
—to find out what is in line with the deepest grain of our being—
and thereby come to the same simplicity and directness in our existence.
~Bishop Robert Barron
References:
Herman, J. P. (2012). Neural pathways of stress integration: relevance to alcohol abuse. Alcohol Res.34, 441.
Elizabeth A. Lawson, Dean A. Marengi, Rebecca L. DeSanti, Tara M. Holmes, David A. Schoenfeld, Christiane J. Tolley, Oxytocinreduces caloric intake in men, Obesity (Silver Spring) Author manuscript; available in PMC 2016 May 1. Published in final edited form as: Obesity (Silver Spring). 2015 May; 23(5): 950–956. Published online 2015 Apr 10. doi: 10.1002/oby.21069
M Thienel, A Fritsche, M Heinrichs, A Peter, M Ewers, H Lehnert, J Born, M Hallschmid Oxytocin's inhibitory effect on food intake is stronger in obese than normal-weight men, Int J Obes (Lond) 2016 Nov; 40(11): 1707–1714. Prepublished online 2016 Aug 24. Published online 2016 Sep 13. doi: 10.1038/ijo.2016.149
Maartje S. Spetter, Gordon B. Feld, Matthias Thienel, Hubert Preissl, Maike A. Hege, Manfred Hallschmid, Oxytocincurbs calorie intake via food-specific increases in the activity of brain areas that process reward and establish cognitive control, Sci Rep. 2018; 8: 2736. Published online 2018 Feb 9. doi: 10.1038/s41598-018-20963-4
Ott V, Finlayson G, Lehnert H, Heitmann B, Heinrichs M, Born J, Hallschmid M. Oxytocinreduces reward-driven food intake in humans. 2013 Oct;62(10):3418-25. doi: 10.2337/db13-0663. Epub 2013 Jul 8
Dunbar, R.I.M. Breaking Bread: the Functions of Social Eating, Adaptive Human Behavior and Physiology (2017) 3: 198. https://doi.org/10.1007/s40750-017-0061-4
Somppi Sanni et. al., Nasal Oxytocin Treatment Biases Dogs' Visual Attention and Emotional Response toward Positive Human Facial Expressions, Psychol., 17 October 2017 | https://doi.org/10.3389/fpsyg.2017.01854
R. Asha, G. Hithamani,1R. Rashmi,1 K. H. Basavaraj,1 K. S. Jagannath Rao,2 and T. S. Sathyanarayana Rao, History, mystery and chemistry of eroticism: Emphasis on sexual health and dysfunction, Indian J Psychiatry. 2009 Apr-Jun; 51(2): 141–149.
Pitts, S. E. (2004). Everybody wants to be Pavoratti: The experience of music for performers and audience at a gilbert and sullivan festival.  R. Music. Assoc.129, 143–160. doi: 10.1093/jrma/129.1.143
Reybrouck M, Eerola T. Music and Its Inductive Power: A Psychobiological and Evolutionary Approach to Musical Emotions. Front Psychol. 2017; 8:494. Epub 2017 Apr 4.
Hytönen-Ng, E. (2013).Experiencing "Flow" in Jazz Performance. Farnham: Ashgate.
Laurence ContyaNathalieGeorgecdefJari K.Hietanenb, Watching Eyeseffects: When others meet the self, Consciousness and Cognition, Volume 45, October 2016, Pages 184-197
Lopis, D., Baltazar, M., Geronikola, N. et al. Eye contact effects on social preference and face recognition in normal ageing and in Alzheimer's disease, Psychological Research (2017). https://doi.org/10.1007/s00426-017-0955-6
Frances S. Chen, Julia A. Minson, Maren Schöne, …, In the Eye of the Beholder, Eye Contact Increases Resistance to Persuasion, Psychological Science Vol 24, Issue 11, 2013
https://www.psychologytoday.com/us/blog/the-truth-about-exercise-addiction/201609/what-eye-contact-can-do-you, retrieved May 27, 2018.
Grewen KM1, Anderson BJ, Girdler SS, Light KC. Warm partner contact is related to lower cardiovascular reactivity; Behav Med.2003 Fall;29(3):123-30.
Grewen KM1, Girdler SS, Amico J, Light KC. Effects of partner support on resting oxytocin, cortisol, norepinephrine, and blood pressure before and after warm partner contact, Psychosom Med.2005 Jul-Aug;67(4):531-8.
Light KC1, Grewen KM, Amico JA. More frequent partner hugs and higher oxytocinlevels are linked to lower blood pressure and heart rate in premenopausal women, Biol Psychol. 2005 Apr;69(1):5-21. Epub 2004 Dec 29.
Cohen, Sheldon, Hugs Help Protect Against Stress and Infection, Say Carnegie Mellon Researchers, December 17, 2014, https://www.cmu.edu/news/stories/archives/2014/december/december17_hugsprotect.html
https://health.usnews.com/health-news/health-wellness/articles/2016-02-03/the-health-benefits-of-hugging, retrieved May 27, 2018.
Patty Van CappellenBaldwin M. Way Suzannah F. Isgett Barbara L. Fredrickson, Effects of oxytocin administration on spirituality and emotional responses to meditation , Social Cognitive and Affective Neuroscience, Volume 11, Issue 10, 1 October 2016, Pages 1579–1587,https://doi.org/10.1093/scan/nsw078