"There is no easy way to create a world where men and women can live together… But if such a world is created in our lifetime, it will be done by rejecting the racism, materialism, and violence that has characterized Western civilization and especially by working toward a world of brotherhood, cooperation, and peace." ~Martin Luther King, Jr.
It's not uncommon to have difficulties accepting and being comfortable with those who are different  from us. These feelings are often based solely on skin color, cultural mores, or religious beliefs. But racial and cultural prejudice is a social concept; it's not part of our DNA. We learn prejudice in childhood, and it becomes an unconscious bias. This filter clouds our ability to see clearly and leads to divisive conclusions about other groups or races. It takes great tender love and often great suffering to change us forever.
"No one is born hating another person because of the color of his skin, or his background, or his religion. People must learn to hate, and if they can learn to hate, they can be taught to love, for love comes more naturally to the human heart than its opposite." ~Nelson Mandela
My Personal Story
I grew up an in an Italian American Catholic household. I was in high school when busing was first introduced. This was the integration of inner city (mostly African American) kids busing into suburban high schools and suburban (mostly white) kids being bused to the inner-city high schools.
Growing up, I loved basketball and jazz, and my favorite athletes and musicians were black. Walt Frazier, of the New York Knicks, was my favorite basketball player and Cleon Jones of the Mets was my favorite baseball player. Sara Vaughn was my favorite singer while Stanley Clarke was my favorite bass player.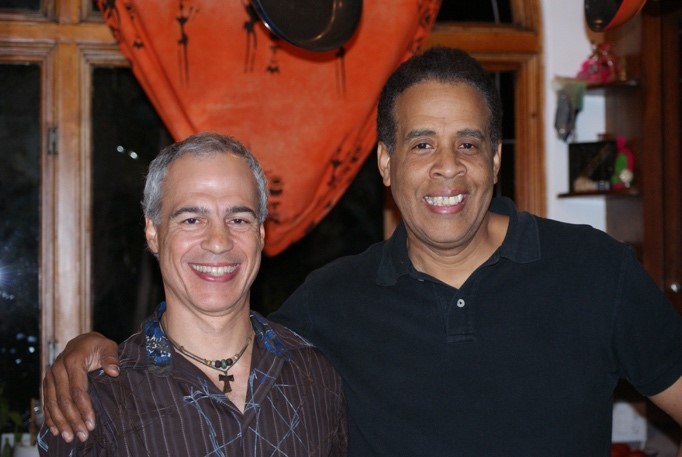 One of my best friends in high school, Bernard Jackson, is black. Our senior year in high school we did the play The Wiz. Bernard was the star and played Michael Jackson's role, while I was the bass player in the pit. Bernard went on to have successful career as the lead singer in the band "Surface."
The first time Bernard came to our home for dinner, my father pulled me aside and said, "I'm not sure it's a great idea for you to have your friend Bernard over for dinner." He said he was worried about what the neighbors might say. But to my father's credit, he didn't stop me, and Bernard came over and enjoyed a dinner of my mother's wonderful Italian cooking. At the end of the night, my dad said, "Bernard can come over any time."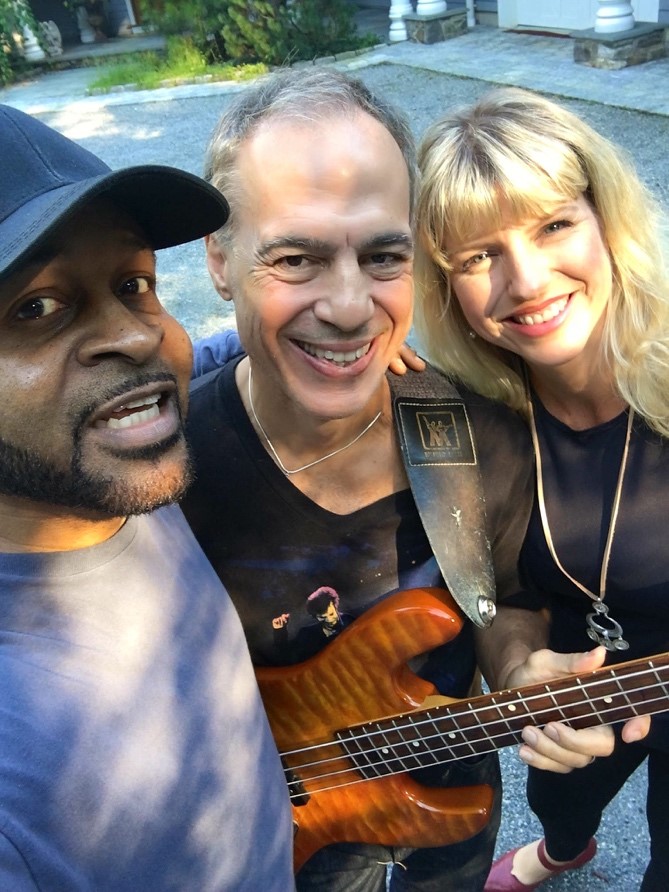 As a musician I played in bands that were made up of mostly black musicians, and I named my son after my favorite musician John Coltrane. One of my best friends today, drummer David Bolen, is African American.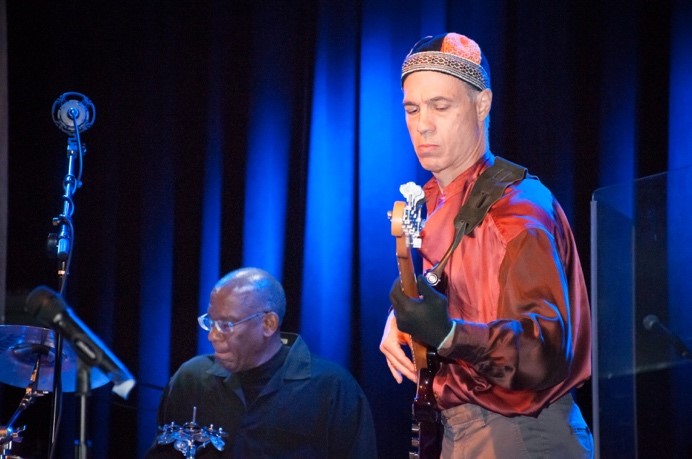 I tell you all of this because in light of recent events, I've been reflecting on my life, and on my deepest feelings about prejudice and discrimination. Personally, I struggle to understand why people judge others according to the color of their skin and treat them differently because of their superficial judgments.
I invite you to spend time reflecting on your own relationships and your experiences regarding prejudice and discrimination. I challenge us to find a way to free ourselves from political and commercial bias – which is now everywhere. Much of what we read about and watch in the news is being delivered to incite hatred and divisiveness. Whatever story line we gravitate towards is the one that validates our narrow view. It is time to reduce our exposure to the media and begin to take actions that unite and inspire change, and most of all to see us as "ONE" and "US" rather than US and THEM.
Love Is the Key to Consciousness
How can we transform ourselves and the world around us?
We need to think about three things: There is my way, there is the other's way, and then there is the third way, which is often the right way.
"To love is to be conscious, and to be fully conscious would mean we are capable of loving. Sin always proceeds from lack of consciousness. Most people are just not aware and not fully living in their own present moment. When Jesus said, "Father, forgive them, they don't know what they're doing" (Luke 23:34), he was absolutely right. Most people are on cruise control, and most of their reactions are habituated responses—not fully conscious choices." ~Richard Rohr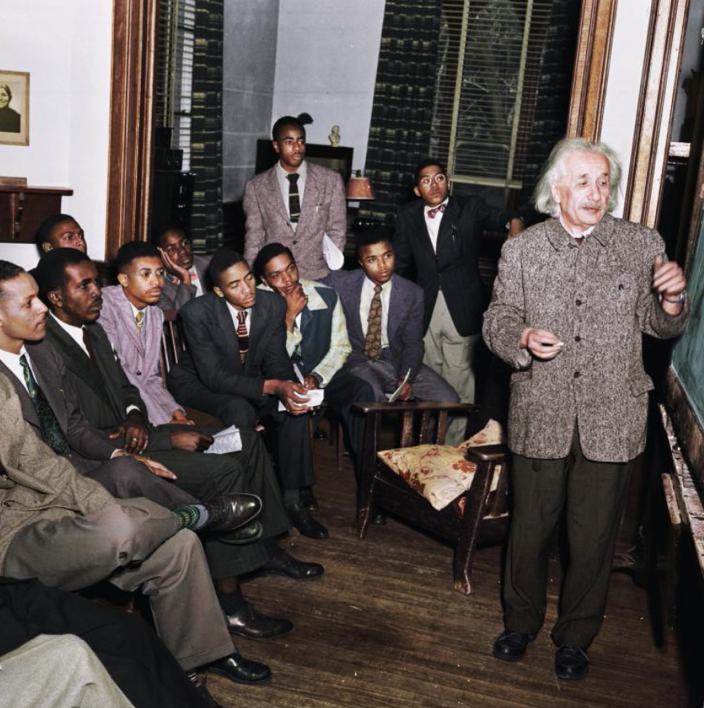 "The world is a dangerous place to live; not because of the people who are evil, but because of the people who don't do anything about it." ~Albert Einstein
I believe we need to see and treat all people with our masks off. This means seeing truly seeing one another, without being stopped by the filter of skin color. We need to learn to know one another as brothers and sisters together in this world.
We Are All Descendants of Africans
Humans (Homo sapiens) evolved in Africa. There are no exceptions.
The color of our skin is a byproduct of thousands of years of adaptation. There's a direct correlation between skin color and latitude. The closer to the equator, the more intense the sun is and the darker the skin of those populations  because  the body creates a shield to protect itself from ultraviolet rays. Skin color has nothing to do with anything except the pigmentation of our skin. To think anything else is ludicrous—and yet many people judge others simply based on their skin color.
Racism comes in many forms. Understanding the different manifestations can help in identifying both blatant and subtle forms of prejudice.
Internalized racism refers to the feelings of self-hatred among oppressed groups. Their traits have been devalued in Western societies.
Colorism is discrimination based on skin color — darker-skinned groups are treated worse than lighter skin ones by whites or even members of their own race.
Subtle racism is described as a person who has implicit racial or other negative attitudes towards another group. It doesn't always include acts of bigotry; it also involves everyday behaviors such as ignoring, ridiculing or treating people as less worthy of respect because of their race.
What We Can Do to Achieve Liberation from Prejudice
I believe that for true liberation, we must be willing to apply healthy self-critical thinking, but without condemning or shaming ourselves. To achieve liberation, we must first let go of anything that doesn't bring us closer to God and to one another. When we make room within our consciousness, we then begin to recognize that our manufactured self-image is nothing substantial or lasting; it is simply created out of our own mind, desire, and choice—and everyone else's opinions of us! Here is where transformation begins takes place.
I pray for the advancement of equality, for opportunities for all without discrimination—including prejudice because of age, skin color, disability, ethnicity, gender (including issues of transgender, and of maternity and pregnancy), sexual identity, and religion.
"We cannot solve our problems with the same thinking we used when we created them." ~Albert Einstein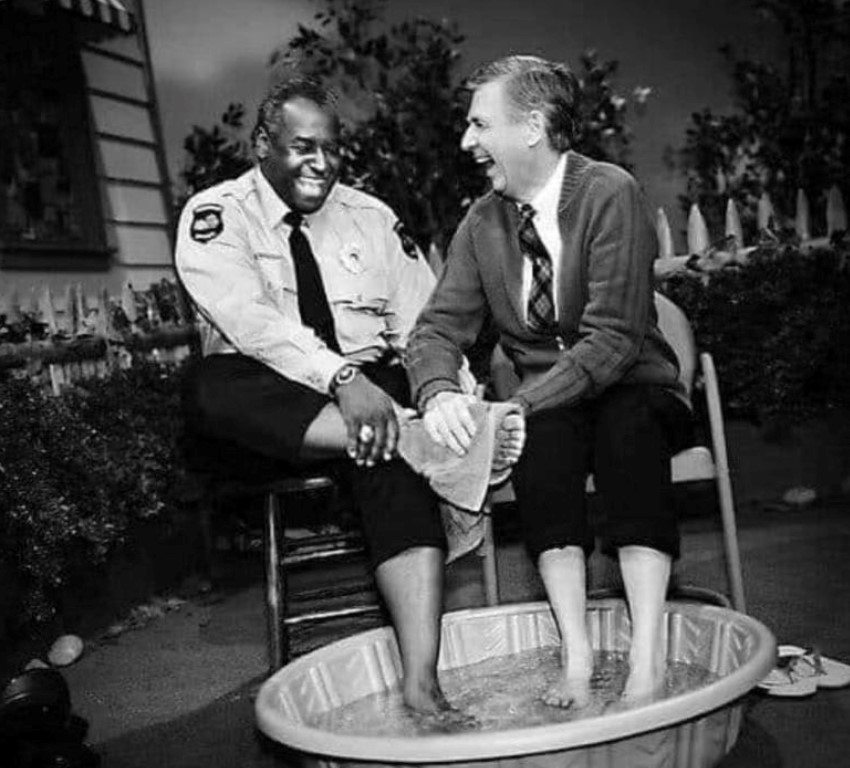 In an episode of the children's show Mister Rogers' Neighborhood, we see two men humbling themselves, washing each other's feet and demonstrating how easy reconciliation and connection can be.
What we can do:
We work together to promote positive and respectful relationships and encourage everyone to actively contribute to ensuring equality of opportunity in all aspects of life.
We recognize and respect our differences.
We foster positive attitudes and relationships and a shared sense of cohesion, purpose and belonging.
We observe good equality practice in staff recruitment, retention, and development.
We aim to reduce and remove inequalities and barriers that may already exist.
In our quest for equality, I include all living spiritual beings, human, animal and plant (Nature). Nature is our partner and we are united as One.
"Preach to all nations and use words if you have to" ~St. Francis of Assisi
Oneness Is the New Language
"The ultimate measure of a man is not where he stands in moments of comfort and convenience, but where he stands at times of challenge and controversy." ~Martin Luther King, Jr.
We must understand that violence is fatal to sincerity and is completely fatal to our pursuit of union with God. We must find peace through cultivating a state of tranquility and calmness. The God of peace and love is never glorified by human violence. The theology of love must seek to deal with the injustices of the world, in small and big ways.
Even in these difficult times, we must remain hopeful. "Hope is anchor thrown to the future, which allows one to pull on its rope to arrive at the goal one longs for, by using our effort to move in the right direction. In addition, hope is theological: God is there in the middle of it. For all these reasons, I believe that life is going to triumph." ~Pope Francis
"The Divine seeks connection and communion, not separation or division." ~Richard Rohr
"Nothing in life is be feared, it is only to be understood. Now is the time to understand more, so that we may fear less." ~Marie Curie
Jesus prayed that we might be "sanctified in truth." We must carefully examine situations and react accordingly to bring heaven to earth for "thy will be done on earth as it is in heaven."
Whenever we do not love, we are out of touch with our true nature and are at that moment unconscious. If we consistently choose to defend our imagined state of separateness, then, spiritually speaking, we are unconscious. As has often been said, unless we make the unconscious conscious, it will direct our life and we will think of it as fate. We must rise above this programmed way of thinking and transcend it.
"God must reveal himself in you before God can reveal himself to you." ~Richard Rohr
"Make every effort to live in peace with all men and to be holy; without holiness no one will see the Lord." ~Hebrews 12:14. A holy person is holy because he or she is immersed in light, love, faith, and charity bestowed upon them through desire and daily commitment to prayer and good works.
"A single sunbeam is enough to drive away many shadows. "Sanctify yourself and you will sanctify society."~ St. Francis
"You have turned my mourning into joyful dancing.
You have taken away my clothes of mourning and clothed me with joy." ~Psalm 30 vs. 11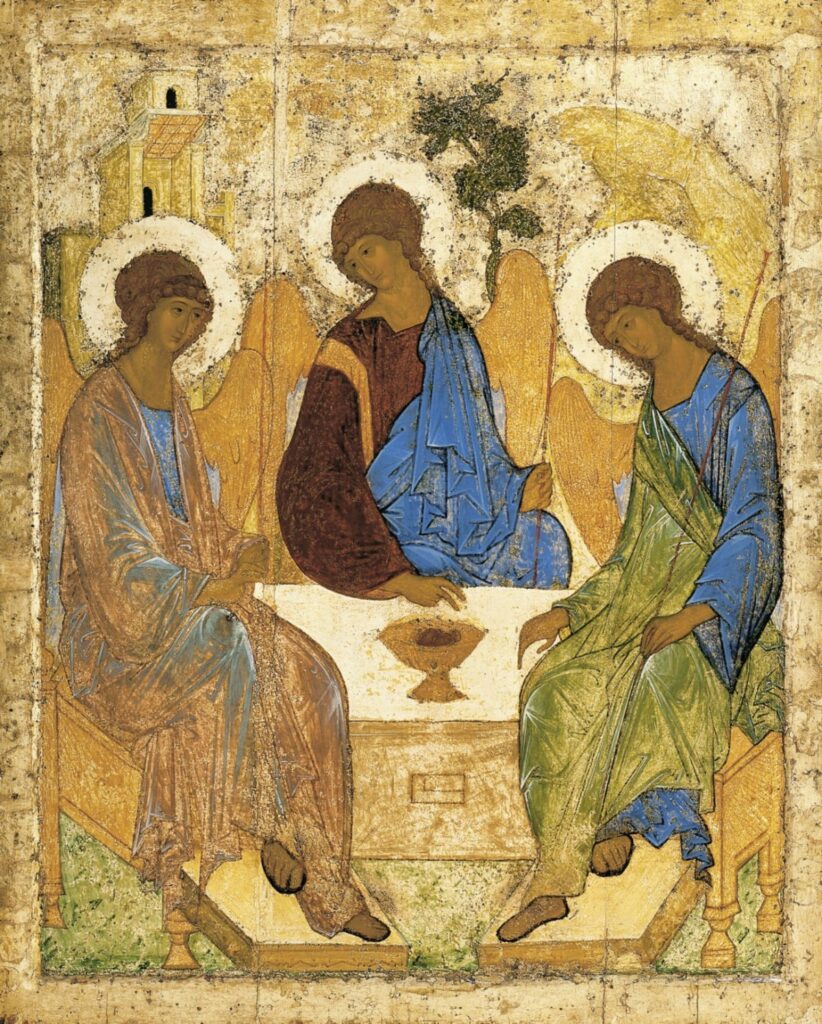 We are free to choose the way that we exist in this world. My true identity lies deep within the solitude of my being, where I hear God's call in the silence within, and then I respond to it. I choose to live and love with responsibility and authenticity, at all costs. That simply means doing my honest best all the time, nothing less and nothing more. This is no end to this work, but the gift is a deepened sense of inner peace and joy.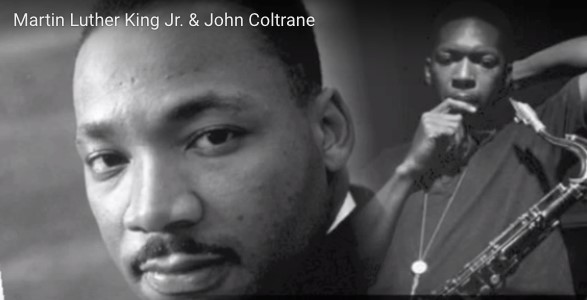 We have all come on different ships, but were now all in the same boat. Unconditional love will have the final word in reality. Unconditional love will have the final word" – Martin Luther King, Jr.
Image-Credit : 1