Join Mederi Center Founder and renowned holistic health expert Donnie Yance to learn: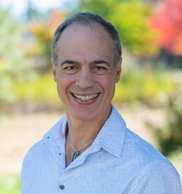 How to boost your immune system with the most researched and effective natural approaches
How to build resilience to protect yourself against the threat of viruses, including Covid-19 variants
The most powerful herbs, nutrients, diet, and lifestyle practices proven to increase resistance to stress & disease
The most essential functional lab tests that measure key biomarkers related to a reduced risk of getting sick from Covid-19
We hope you'll join us for this inspiring and informative talk with one of the world's leading experts in integrative and unitive medicine!
Date: Tuesday, October 26
Time: 3:30 – 4:30 pm Pacific Time / 6:30 – 7:30 pm Eastern Time
View event details and RSVP here >>
Thank you and we hope to see you on the Zoom!
Can't make it? This talk will be recorded and a link to view the replay will be sent within one week following the event to the email you provide when you RSVP.