Here is a great Upside Down Apple Cake recipe as an alternative to apple pie. Enjoy!
Serves 4-6
Time: 35-40 min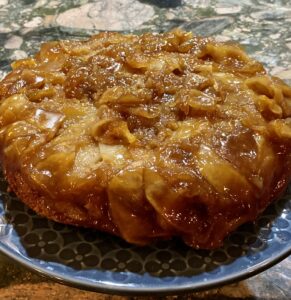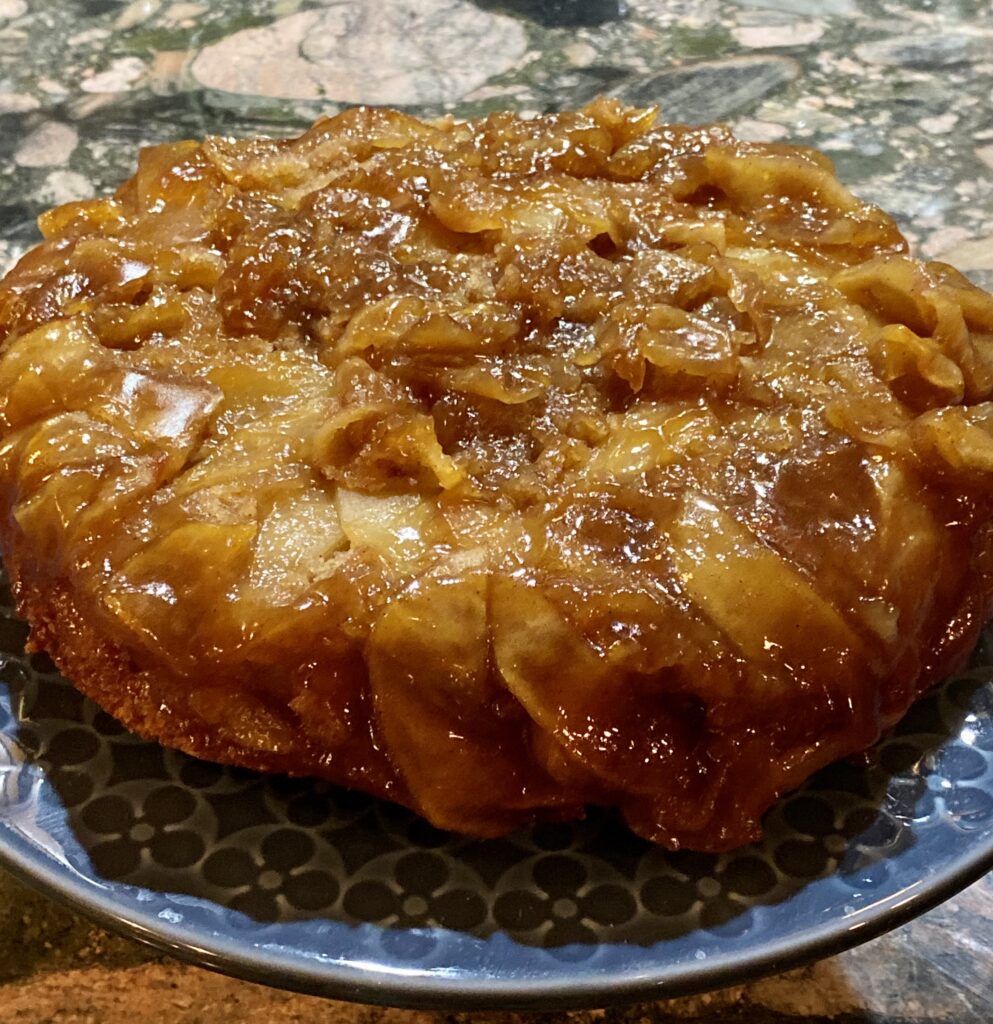 Ingredients
Topping
¼ cup packed raw sugar
¼ maple syrup
½ tsp ground cinnamon
2 medium apples, peeled, cut into 1/2-inch wedges
1 tbsp arrowroot flour or corn starch

Cake
¼ cup buttermilk/yogurt/coconut or nut milk
2 eggs
½ cup maple syrup + ¼ cup raw sugar
¼ tsp coconut oil (or sunflower oil or butter)
2 and ¾ cups of flour (I use freshly ground kamut and oat)
¼ tsp baking soda
½ tsp baking powder
¼ salt
1 tsp cinnamon powder
1 tsp vanilla
Preparation
Heat oven to 325°F. Rub the bottom and sides of 8- or 9-inch square pan with coconut oil.
In 1-quart saucepan, melt 1/4 cup butter over medium heat, stirring occasionally. Stir in maple syrup and raw sugar. Heat to boiling; remove from heat. Stir in 1/2 teaspoon cinnamon. Pour into pan; spread evenly. Pour arrow root powder over apples and stir. Arrange apple wedges over brown sugar mixture, overlapping tightly and making 2 layers if necessary.
In medium bowl, mix (can sift the flour for a lighter and fluffy cake) flour, baking powder, 1/2 teaspoon cinnamon and the salt; set aside. In large bowl, beat 1 cup granulated sugar and 1/2 cup butter with electric mixer on medium speed, scraping bowl occasionally, until fluffy. Beat in eggs, one at a time, until smooth. Add vanilla. Gradually beat in flour mixture alternately with milk, beating after each addition until smooth. Spread batter over apple wedges in brown sugar mixture.
Bake about 40 minutes or until toothpick inserted in center comes out clean. Cool on cooling rack 15 minutes. Meanwhile, in medium bowl, beat whipping cream on high speed until it begins to thicken. Gradually add 2 tablespoons granulated sugar, beating until soft peaks form.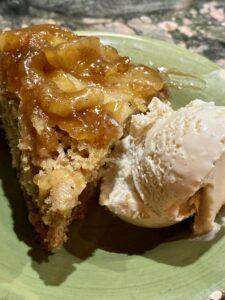 Run knife around sides of pan to loosen cake. Place heatproof serving plate upside down over pan; turn plate and pan over. Remove pan. Serve warm cake with whipped cream. Store cake loosely covered.