In my last post, I shared some of the many benefits of whole grains. From helping to protect against cancer and heart disease to improving digestion and metabolism, whole grains are essential to a healthy diet. Of all forms of grain, bread is the most commonly consumed in many countries. Whether it's a loaf of crusty sourdough or a traditional flatbread, bread offers satisfying nourishment for body and soul.
Often called the "staff of life," whole grain bread contains more nutrients ounce for ounce than meat, milk, potatoes, fruits, and vegetables. But beyond the excellent nutritional profile, there are emotional and spiritual aspects associated with the humble art of baking bread that offer sustenance on a deeper level.
Bread is Synonymous with the Essentials of Life
Bread is one of the most basic forms of food in many cultures and has been a part of the human diet for at least 30,000 years. "Give us this day, our daily bread," from the Lord's Prayer, is a holy reminder of the nourishment that bread provides. In the cultural vernacular, "bread and butter" is synonymous with the essentials of life.
A cornucopia of whole grains is available to us from around the world, including amaranth, barley, corn, oats, quinoa, rice, teff, and wheat (including heirloom varieties such as einkorn and kamut).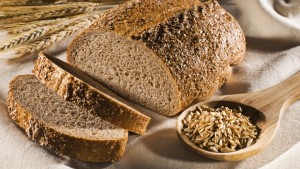 Wheat, the most ancient of the cereal grains, is the most common flour for bread making. But bread can be made from many other grains native to a region.
Continue reading "A Humble Food That Nourishes Us On All Aspects Of Being"