Vaccines, masking, and social distancing appear to be slowing the spread of COVID-19. But the devastation wrought by the pandemic goes far beyond the physical illness caused by the disease. For many people, the psychological effects of the pandemic have been equally debilitating.
A Kaiser Health Tracking Poll[1] from July 2020 found that many adults report difficulty sleeping (36%), problems eating (32%), increases in alcohol consumption or substance use (12%), and worsening chronic conditions (12%), including a weakened immune system caused by worry and stress over the coronavirus.[2]
The Effect of The Pandemic on Teens' Mental Health
For children and teens, the isolation, lack of structure, and uncertainty wrought by the pandemic have created what experts call a "perfect storm" for emotional crisis. According to a report in MedPage Today, mental health claims essentially doubled as a percentage of all medical claims for individuals age 13-18 in March and April of 2020 compared with the same period a year earlier. Medical claims, however, fell by about half during that time.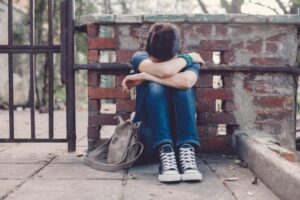 Claims for overdose among teens rose 95% in March and 119% in April of 2020 versus those months in 2019, and substance use increased 65% and 63%, respectively. Generalized anxiety disorder claims were up 94%, major depressive disorder claims were up 84%, and adjustment disorder claims rose 90% in April 2020 over the prior year.[3]
During the COVID-19 pandemic, clinicians have seen an increase in kids struggling with illnesses such as anorexia nervosa, binge eating disorder, and other eating disorders. "We have seen roughly a 30% to 40% increase in referrals to our clinic alone," said Christine Peat, PhD, of the Center for Excellence in Eating Disorders at the University of North Carolina in Chapel Hill. Before the pandemic started, clinicians at Children's National in Washington, D.C., saw 5 to 6 patients each day for an eating disorder. By the fall of 2020, that number had doubled. "Isolation during the pandemic has limited the number of people that kids see each day, and their understanding of body image diversity can become biased towards what they see online. "It starts to skew the understanding of what normal looks like."[4]
The Link Between Psychosocial Factors and Upper Respiratory Viruses
For 35 years, researchers have attempted to identify psychosocial factors that predict who becomes ill when they are exposed to an upper respiratory tract virus.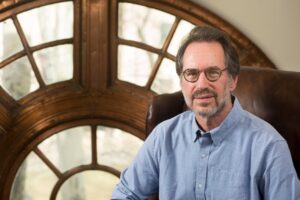 A recent study conducted by Dr. Sheldon Cohen, professor of psychology at Carnegie Mellon University and his team of researchers pursued this question. They used a unique viral-challenge design that assessed behavioral, social, and psychological factors in healthy adults.
The researchers exposed adults to a cold or influenza virus and then monitored them in quarantine for 5 to 6 days for symptoms of respiratory illness. Factors associated with greater risk of respiratory illnesses after virus exposure included smoking, inadequate vitamin C intake, and chronic psychological stress. Factors associated with decreased risk included social integration, social support, physical activity, adequate and efficient sleep, and moderate alcohol intake. These associations are replicable across multiple respiratory viruses and the pathways found to link psychosocial factors to colds and influenza may play similar roles in COVID-19. According to the researchers, these findings could have implications for identifying who becomes ill when exposed to the virus responsible for COVID-19.[5]
Handshakes Should Become a Relic of the Past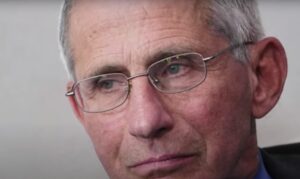 According to Dr. Anthony Fauci, director of the U.S. National Institute of Allergy and Infectious Diseases and the chief medical advisor during the COVID-19 crisis, we should never shake hands again. Shaking hands is a primary way that viruses are spread. However, hugging is generally accepted as less risky than shaking hands. Interestingly, hugging may reduce susceptibility to respiratory infections by providing stress-relieving social support.
Perceived social support has been hypothesized to protect against the pathogenic effects of stress. How such protection might be conferred, however, is not well understood. In a fascinating study of just over 400 healthy adults, researchers examined the roles of perceived social support and hugs in buffering against interpersonal stress-induced susceptibility to infectious disease. Perceived support was assessed by questionnaire, and daily interpersonal conflict and receipt of hugs were assessed by telephone interviews on 14 consecutive evenings. Participants were subsequently exposed to a virus that causes the common cold and monitored in quarantine to assess signs of infection and illness. Researchers found that perceived support protected against the rise in infection risk associated with increasing frequency of conflict. A similar stress-buffering effect emerged for hugging. Among infected participants, greater perceived support and more frequent hugs each predicted less severe illness—being hugged more frequently was associated with a 61% lower risk of infection! These findings suggest that hugging may effectively convey social support.[6]
Psychological Health and Physical Activity Levels During the COVID-19 Pandemic
Physical activity (PA) is well known to aid psychological well-being. A recent review of scientific studies investigated whether PA has been an effective coping strategy in the adult population during the COVID-19 pandemic. The literature was searched in all databases from the EBSCOhost Research Database-MEDLINE, APA PsycArticles, and others published between January 2019 and July 2020.
The reviewed articles showed an association between mental health distress—e.g., stress, anxiety, depressive symptoms, social isolation, psychological distress—and PA.
This research concludes that the COVID-19 pandemic and the lockdown measures caused psychological distress.
Those studies that analyzed PA showed that, during quarantine, adults increased their sedentary time and reduced their PA levels, showing controversial psychological outcomes.
The conclusion? Spending time outdoors breathing fresh air and engaging in physical activity is an effective strategy for mitigating the psychological effects of the COVID-19 pandemic and the resultant increase in psychiatric disorders.[7]
For more insight into the benefits of the great outdoors see my post entitled, "The Courage to Step into the Great Outdoors" https://www.donnieyance.com/the-courage-to-step-into-the-great-outdoors/
In this post I detail the many health benefits of forest bathing, which include:
1. Increased human natural killer (NK) activity, the number of NK cells, and the intracellular levels of anti-cancer proteins, suggesting a preventive effect on cancers.
2. Reduced blood pressure, heart rate, and stress hormones, such as urinary adrenaline and noradrenaline and salivary cortisol.
3. Increased activity of parasympathetic nerves and reduced activity of sympathetic nerves.
4. Increased levels of serum adiponectin and dehydroepiandrosterone sulfate.
5. In the Profile of Mood States (POMS) test, reduced scores for anxiety, anger, fatigue, and confusion, and increased scores for vigor.[8],[9]
A one-day trip to a forest park involving two 2-h walking sessions—a morning and an afternoon—also resulted in the enhancement of NK activity, number, and expression of cytolytic molecules, as well as enhancing the drop in blood cortisol and urinary adrenaline concentrations.[10]
I can't help but think about how everyone was told at the onset of the pandemic to stay inside, do not go to parks, beaches, or anywhere for that matter. I believe the message should have been be outdoors in Nature, with friends and relatives, as much as you can.
Keep in mind that reducing aspects of negative experience (Covid Vaccines impact to reduce suffering) will not necessarily increase positive experience (ie; pleasure or joy). In the Book of Joy, the Dalai Lama and Archbishop Desmond Tutu state, "Exploring joy is nothing less than exploring what makes the human experience satisfying."[11] So relax in Nature, spend time with family and friends, eat an amazing meal with friends, or even better, do something nice for someone.
I also believe we must not fall into the trap of thinking that vaccines alone will protect us. Neither should we believe that one nutrient (such as vitamin D) is the complete answer. Instead, we need to consider the overall picture, including not only our physical health and ways to best support our immunity, but also all aspects of psychological, psychosocial and spiritual wellbeing.
---
[1] Liz Hamel Follow @lizhamel on Twitter, Audrey Kearney Follow @audrey__kearney on Twitter, Ashley Kirzinger Follow @AshleyKirzinger on Twitter, Lunna Lopes, Cailey Muñana, and Mollyann Brodie Follow @Mollybrodie on Twitter, KFF Health Tracking Poll – July 2020, Published: Jul 27, 2020, retrieved March 6, 2021, https://www.kff.org/coronavirus-covid-19/report/kff-health-tracking-poll-july-2020/view/footnotes/
[2] Nirmita Panchal, Rabah Kamal, Cynthia Cox Follow @cynthiaccox on Twitter, and Rachel Garfield Follow @RachelLGarfield on Twitter, The Implications of COVID-19 for Mental Health and Substance Use, Published: Feb 10, 2021, retrieved March 5th, 2021, https://www.kff.org/coronavirus-covid-19/issue-brief/the-implications-of-covid-19-for-mental-health-and-substance-use/view/footnotes/
[3] Fiore, K. Director of Enterprise & Investigative Reporting, MedPage Today, March 2, 2021, Teens' Mental Health Took a Hit During Pandemic — Claims data show shift to telehealth visits for 13- to 18-year-olds, https://www.medpagetoday.com/pediatrics/generalpediatrics/91432, retrieved March 3, 2021
[4] Amanda D'Ambrosio, Medscape, 3/4/2021, https://www.medpagetoday.com/special-reports/exclusives/91483?xid=nl_covidupdate_2021-03-05&eun=g1065123d0r&utm_source=Sailthru&utm_medium=email&utm_campaign=DailyUpdate_030521&utm_term=NL_Gen_Int_Daily_News_Update_active
[5] Cohen S. Psychosocial Vulnerabilities to Upper Respiratory Infectious Illness: Implications for Susceptibility to Coronavirus Disease 2019 (COVID-19). Perspect Psychol Sci. 2021 Jan;16(1):161-174. doi: 10.1177/1745691620942516. Epub 2020 Jul 8. PMID: 32640177; PMCID: PMC7345443.
[6] Cohen S, Janicki-Deverts D, Turner RB, Doyle WJ. Does hugging provide stress-buffering social support? A study of susceptibility to upper respiratory infection and illness. Psychol Sci. 2015 Feb;26(2):135-47. doi: 10.1177/0956797614559284. Epub 2014 Dec 19. PMID: 25526910; PMCID: PMC4323947.
[7] Violant-Holz V, Gallego-Jiménez MG, González-González CS, Muñoz-Violant S, Rodríguez MJ, Sansano-Nadal O, Guerra-Balic M. Psychological Health and Physical Activity Levels during the COVID-19 Pandemic: A Systematic Review. Int J Environ Res Public Health. 2020 Dec 15;17(24):9419. doi: 10.3390/ijerph17249419. PMID: 33334073; PMCID: PMC7765528.
[8] Li Q. Effets des forêts et des bains de forêt (shinrin-yoku) sur la santé humaine : une revue de la littérature [Effect of forest bathing (shinrin-yoku) on human health: A review of the literature]. Sante Publique. 2019;S1(HS):135‐143. doi:10.3917/spub.190.0135
[9] Peterfalvi A, Meggyes M, Makszin L, Farkas N, Miko E, Miseta A, Szereday L. Forest Bathing Always Makes Sense: Blood Pressure-Lowering and Immune System-Balancing Effects in Late Spring and Winter in Central Europe. Int J Environ Res Public Health. 2021 Feb 20;18(4):2067. doi: 10.3390/ijerph18042067. PMID: 33672536; PMCID: PMC7923773.
[10] Li Q, Kobayashi M, Inagaki H, Hirata Y, Li YJ, Hirata K, Shimizu T, Suzuki H, Katsumata M, Wakayama Y, Kawada T, Ohira T, Matsui N, Kagawa T. A day trip to a forest park increases human natural killer activity and the expression of anti-cancer proteins in male subjects. J Biol Regul Homeost Agents. 2010 Apr-Jun; 24(2):157-65.
[11] Lama D, Tutu D, Abrams D. The Book of Joy: Lasting Happiness in a ChangingWorld. Avery; 2016.