At this time of year, perhaps more than any other, we have the opportunity to shine forth our soul's brightest light. The joyous celebrations and sacred traditions of Christmas and Hanukkah help to connect us with our inner spirit of gratitude, praise, generosity, and love, as well as with one another. At the same time, the Winter Solstice, a celebration of the earth, calls us to journey within in the darkness of the season and to look forward to the returning of the light.

For Christians, the birth of Jesus is our salvation begun. For those of other faiths or religions, or no avowed faith at all, Jesus was a great prophet, a man who taught us how to live, and above all else to "love one another."
This simple reminder of how to live is why we should give not only gifts, but also give love to one another, including to those less fortunate. For Christmas isn't just a time to give gifts, decorate your home, or go to parties, but to first and foremost honor Christ's birth. It is a time to spend with our families and friends, all brothers and sisters of the world and other creatures as well. Most especially, it is a time to love and pray for one another.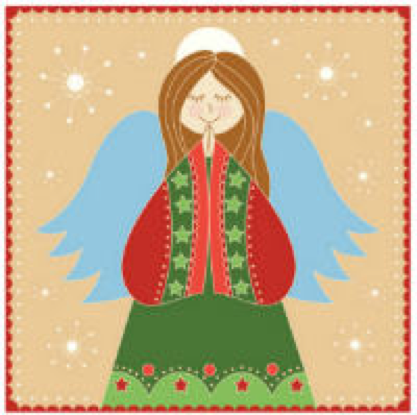 The Christmas story captures the heart in a way that transcends human understanding. The story of Christmas with images of angels and a young mother, of shepherds and a stable, and of wise men following the star to celebrate the birth of Jesus certainly makes it captivating. But think for a moment about God coming into the world without even a place to be born—it is the ultimate example of humility.
As the story is told, Mary and Joseph went from place to place in the town of Bethlehem, with Mary about to give birth at any moment. With no suitable dwelling to prepare and bring baby Jesus into the world, they eventually found a humble stable for the birth. The book of Matthew, which is the story told from the perspective of Joseph, depicts his deliberations about what he should do with his pregnant mother-to-be. Through the story of the birth of his only Son, God demonstrated humility and an understanding of simplicity. From this humble beginning the true meaning of Christmas emerges—it is the celebration of the incarnation of God in Jesus, who is the self-revelation of God to the world in human form for the reconciliation of humanity to Himself.
Centuries ago, Christians brought plants and flowers into the celebration of Christmas to uphold the dignity of all God's creation. Humans, angels, animals, and everything in Nature represent something of the divine. From the plant world, evergreens symbolize life and eternity. Holly, with its green leaves, prickly points and red berries, suggests that the Child born in the manger would wear a crown of thorns and shed drops of blood. Mistletoe, long associated in the pre-Christian pagan world with healing, became a symbol of the healing within Christianity. The poinsettia, with its bright, star-like flowers, is a natural reminder of the Star of Bethlehem. Other plants that bloom during this season are images also of the Root of David that flowered with new life. It is a blessing to serve humanity by offering the miraculous healing powers of plants to those in need of healing.
Whether or not you celebrate Christmas by taking the time to welcome God into our world through the innocence and purity of a newborn baby, may you strive to live with your feet on the earth but your heart already in heaven, between heaven and earth, dwelling with all the friends and angels of God.
My prayer this holiday season is that each of us may be faithful, gracious, loving, giving and forgiving. May love work its Divine magic into your life. May your heart be filled with hope and joy. May you touch every life you meet with kindness and compassion.
Wishing you the blessings of a Merry Christmas, Happy Hanukkah, Joyous Winter Solstice and a glorious New Year.
Donnie